7 Benefits of Microsoft Dynamics 365 That Salvage Your Finance
It's indisputable that a major goal of every business is financial gain. Without it, the definition of commerce gets violated and you are left with a not-for-profit entity. Finance is the spine of your business and deserves special treatment. You may be using a "modern solution" to manage your company's financial health but are you genuinely content with the value you are deriving out of it? Do you often find yourself in deep thought trying to determine whether the finance software is your valued asset or has it become a liability and a cause of genuine concern?
Microsoft Dynamics 365 is substantially different from other finance CRMs in the market. Its finance suite - Dynamics 365 Finance, touches every aspect of your organization's financial health; so here a few irrefutable reasons why it's your financial troubleshooter.
Payment prediction
Based on multi-tier historical analysis – Lets you choose partners with a desirable record of timely payments. Gives you a detailed report on the payment status of every engagement.

Spots credit risks – Helps you avoid financial risks by identifying red flag projects that involve monetary risks. The AI insights help you set realistic revenue expectations.

ML and AI for better projection – Better short and long-term revenue forecasts using the modern capabilities and features of bleeding edge technology.

Vendor invoice automation – Eliminates errors and saves audit costs and time so that your staff can focus on the primary aspects of your business.
Better operations
Payment follow-ups – Auto payment reminders and other relevant information and notifications regarding payments, relieving you of the manual exercise.

Multi-currency support – Facilitates unhindered business in the global marketplace. Enables you to set currency code, symbol, exchange rate, and the like for carrying out international transactions

Custom KPIs and charts – Empirical data that lays a strong foundation for your business moves and decisions. Also helps you improve sales performance and optimize sales cycle length.

Process automation – Easy control and tracking of sales opportunities, making day-to-day operations more efficient and transparent. Automating redundant tasks grants you the much desired time to focus on your priorities.

Fund allocation – Optimal budgeting helps devise concrete expenditure plans to support business strategies.
Regulatory compliance
Local and global compliance – Helps avoid legal troubles and costs. You also get a clear idea of the implications of moving or expanding to any new location.

Regulatory features in multiple countries and languages – Assists you in international trade compliance, taxes, labor laws, payment terms, and language compliance.

E-invoicing & regulatory reporting – Saves costs, eliminates errors, increases efficiency, and facilitates easy adoption to changing compliance. Regulatory reporting helps with early problem diagnosis and corrective measures.

Customizable tools for local and international laws – Easy detection of rule violations and prompt actions for overall ease of doing business.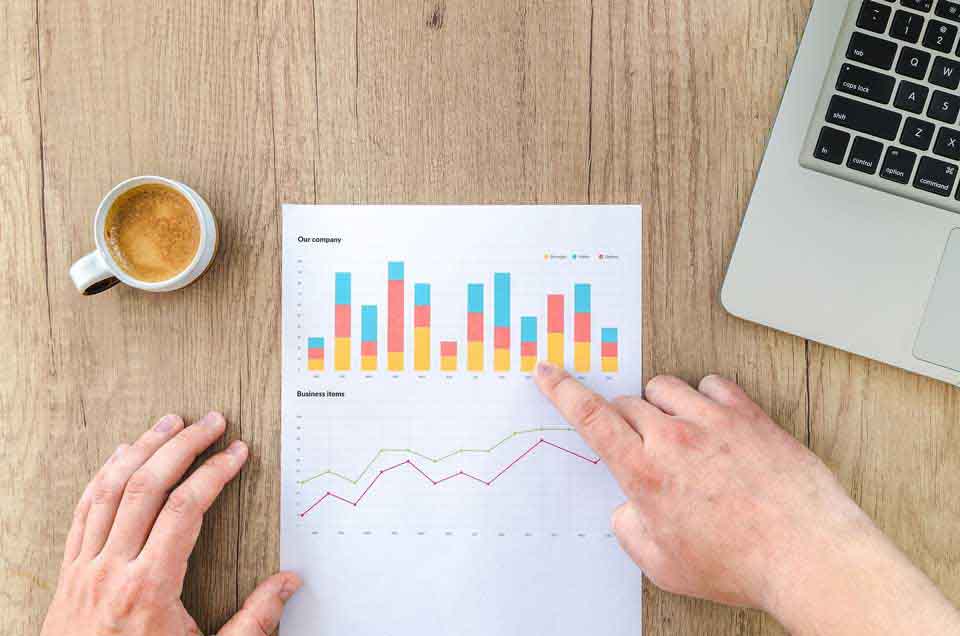 Here are 7 ways in which Microsoft Dynamics 365 Salvage Your Finance
Precise forecasts of payment status: Grappling with late payments perhaps tops your list of the most undesirable things. Few things can hit businesses as severely as irregular payments. Sleepless nights aren't uncommon for entrepreneurs faced with payment recovery issues.

Small and medium businesses are losing as much as $7 billion cash flow a year because bigger companies are not paying their bills on time, according to a study. Concerns like when to expect payments, choosing payment trust-worthy partners, ascertaining part-payment status, etc. are unwelcome. Poor finance management drags you down faster than anything else does.

You may be wondering how Dynamics 365 Finance bails you out. Here's how it does.

Dynamics 365 for Finance gives you a complete payment analysis report with multi-tier deep-diving based on the historical payment behavior of your vendors/ clients/ stakeholders. The AI-embedded CRM also helps you spot credit risks and gives you a clear idea of fund allocation and market behavior to reduce financial risks. You get the best virtual financial advisor in the form of Dynamics 365 Finance because its financial insights are empirical data-based and not opinionated versions. Invoice automation enables individuals to focus on the more complex areas of your business.

Faster processing: You must have experienced business impairment due to tedious finance-related tasks like payment follow-ups, budget planning, cost-cutting strategy, and the like. Dynamics 365 steps in at this point and rescues you from this tricky situation. It automates daily operations including most tasks that are mechanical by nature (like follow-ups).

Business insights: The insights are sharply targeted to help you plan your budget for specific activities and geographies. If your business has an international presence, Microsoft Dynamics 365 supports multiple currencies for conducting unhindered business. For monitoring productivity, you get access to customizable KPIs and charts that allow you to take timely actions for reaping maximum profits.

Regulatory compliance: The ordeal of complying with frequently changing laws and regulations is a major deterrent to businesses. The problem is magnified if a business is spread across different geographical areas. Dynamics 365 for Finance is your go-to solution for all such compliance needs and regulations related to tax, invoicing, payments, and reporting formats. Report versioning avoids any kind of misunderstanding or disagreement and you can easily adapt to changing laws and local and global regulations with its support for 37 countries and 42 languages. You also get customizable tools that help you with local and international laws to reduce business risks.

Recommendations to boost revenue: Artificial Intelligence and Machine Learning equip you with predictive recommendations to achieve and even surpass your revenue targets. Dynamics 365's proactive guidance helps you manage and invest your funds intelligently.

Statistics for improving profits: Your interest lies not only in generating high revenues but also in touching some impressive profit figures. With Dynamics 365 Finance, you are in a commanding position to achieve this through the tools that promote your financial health. The charts, KPIs, and other metrics give a segmented as well a consolidated report of your current position, the impact of individual performances, and the steps needed to be taken to achieve the preset profit targets.

Optimum collaboration: Dynamics 365 helps you attain optimum cross-departmental collaboration for business operations, planning, scheduling, and cost management. Dashboards with real-time monitoring capabilities let you view and manage job status, pending orders, resource allocation, and supply chain.
When you introduce Microsoft Dynamics 365 Finance to your business, it's not long before you start seeing impressive turnarounds in your organization's financial health.