Implementing RPA without an expected ROI is like putting together a puzzle without a reference picture. The whole point of implementing an RPA bot is to improve efficiency by reducing the resources spent on the process, thereby reducing costs.
Businesses must come up with an expected ROI projection to help them allocate their resources accordingly while implementing and managing the RPA bots.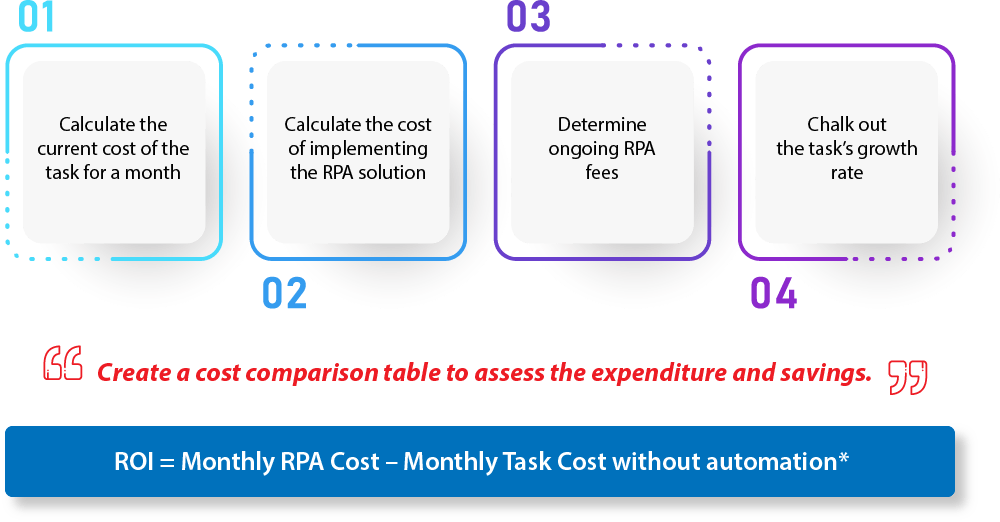 Monthly Task Cost without automation will evolve every month as it will include the task growth percentage. Every month's task cost will be the cumulative cost of the previous month's task cost multiplied by the growth rate percentage.
In that case, the formula for Monthly Task Cost without Automation = Sum of all previous monthly task costs without automation*(1+Growth Rate Percentage)
[Related Link]: Calculate your RPA Implementation Cost