AI trends - Current and Future
Artificial Intelligence (AI), the buzzword these days, has become an indispensable part of the modern world with a profound bearing on most human activities. Today, AI impacts almost every sector and is being used extensively not only in developing systems that handle processes as a human would, but also in reducing the overall human intervention across tasks. AI is rapidly taking up mundane tasks and helping us predict future outcomes based on past decisions under the same/similar circumstances. The benefits include high efficiency, low costs, better accuracy, and reduced dependency on humans.
As the current year draws to an end, let's explore some of the significant current and upcoming trends and applications of AI in modern systems. Even for the current applications, massive developments are underway to transform technological possibilities as we know them.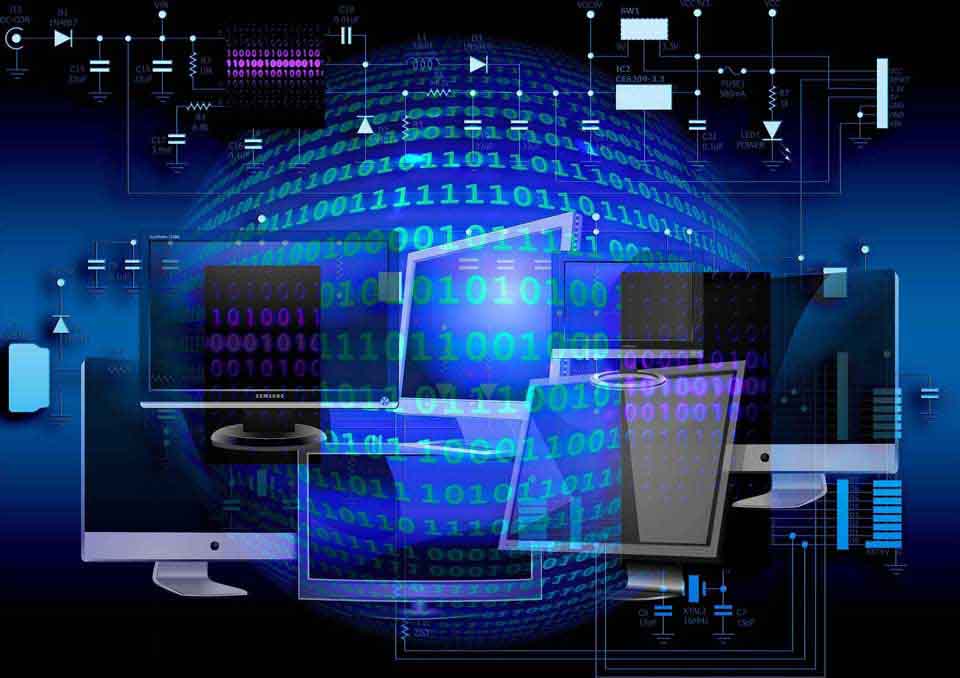 Top AI trends across Industries
AI in Transportation:
Apart from assistance in critical tasks such as operating self-driving vehicles, AI is also being used for fighting the eternal problems of traffic management, congestion, and violation with an entirely new approach.
Vehicle density analysis across areas and times – Regulates traffic movement
Identifies frequent roadblock causing vehicles – Avoids road blockages
Identify traffic defaulters with hi-tech cameras - Detects violations like jumping red light, no helmet, triple riders, etc.
Identify traffic patterns and blocks – Suggests alternate routes to commuters
Predictive maintenance to determine traffic upgrade requirements through– Informs authorities about timely actions
Monitor weather conditions, accidents - Predicts traffic disruptions
AI in Governance:
Maintain law and order and make governance easy and simple through intelligence and effective monitoring.
Identify suspects using facial recognition – Helps in crime prevention
Prioritize areas and identify long-pending cases - Faster case resolution
Legal assistance via Chatbots - Basic advice to help them assess situations
Prediction of natural disasters – Better preparedness with the deployment of rescue resources in disaster-prone areas
Reduce admin paperwork – Saves money and raises efficiency
Chatbots to answer public queries – Better functioning of government departments
AI in Recruitment and Human Resource management:
Candidate management for recruitment; assistance in document processing and video assessments.
Auto-search and shortlist desired candidates – Better talent sourcing
Predict candidate drop out chances – Helps avoid wrong candidates and keep attrition rate low
Video assessment and unbiased decision making – Transparent recruitment process
Automating repetitive tasks – Allows employees to focus on value-adding activities
Assessing employee sentiment – For better engagement and higher motivation
AI in Banking:
Assistance in personal banking and document processing
For customers:
Virtual assistants help customers to choose the best financial instruments – Better financial decisions
Gathering required documents for faster application processing – Better customer experience
Intelligent suggestions on investment and savings – Accurate financial advice
For banks:
Validate and process documents – Automation of repetitive tasks
Assess loan risks based on customer history, salary, and asset details – Better business decisions
Credit score-based determination of permissible loan limits – Minimizes financial risks
Predictive and prescriptive analytics, anomaly detection for fraud prevention – Risk containment
AI in Agriculture:
IoT and AI have forayed into farming to increase average yields.
Suggestions on crops to cultivate based on past information and current weather conditions - Precision farming
Weather forecasting – Allows stakeholders to take necessary precautions
Finding better insurance per crop – Financial security for individuals involved
Assistance in finding better dealers to market products – Higher profits/li>
AI in Customer Service:
Personalized service to customers, faster query resolution rate, and better human interaction
Identify issue occurrence patterns to standardize resolution process – Better consistency
Historical data-driven recommendations – Better equipped service agents.
Predictive maintenance – Proactive actions to avoid issue occurrence.
Easy prediction and rectification of data discrepancy issues – Customer satisfaction
Actions for fewer complaints and low abandonment rate – Better top line for businesses
Self-service capabilities for customers – Fewer cases for service agents
AI in Health Care:
Diagnostic services for better healthcare
Virtual assistants can zero in on medical history gaps by rechecking data from multiple sources – Assistance for healthcare providers in deciding the line of treatment
Interpret tests, X-Rays, CT Scans, and other mundane tasks - Cross-validation of diagnosis
Automated/system-assisted basic laboratory tests - Reduces time and saves cost
Precise robot-assisted surgery – Low chances of errors
Comprehensive efficacy assessment of clinical trials – Better treatment of diseases
Artificial Intelligence is being employed increasingly in various industries and going forward, we would see many more areas where it will free up human involvement for better outcomes. It is all set to save fortunes for organizations and boost the efficiency of systems manifold.
If you are engaged in any of the industries listed above and want to explore how Artificial Intelligence can transform your business altogether and help you realize unprecedented gains, connect with our experts. Over the years, we have successfully turned around companies spread across industry verticals.