Factors driving the growth of Independent Software Vendors (ISVs) in 2020
With the market embracing new technological developments, 2020 promises to be a challenging but rewarding year for ISVs. Here we have listed the salient points that ISVs should treat as anchors to leverage the huge opportunities coming their way.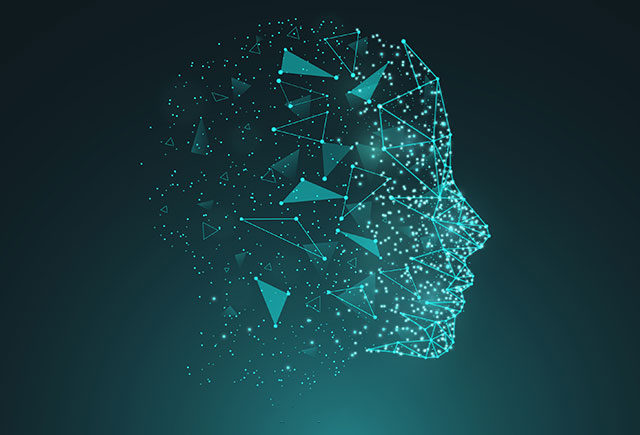 With numerous businesses and organizations adopting emerging technologies such as Cloud, Artificial Intelligence (AI), Machine Learning (ML), Process Automation, and the like, 2020 is turning out to be a great year for the software industry. To cash in on this breakthrough period, stakeholders must explore all possibilities to attain better efficiency, lower operating costs, enjoy significant returns, and deliver unexcelled customer experience.
The role of Independent Software Vendors (ISVs) in these fast-evolving times is significant. As an elemental part of the software ecosystem, they have a decisive bearing on its growth. However, every opportunity carries certain risks that must be covered adequately to ensure success. Here, the opportunities and risks can be distilled into factors that determine how well ISVs fare in the race.
Factors fuelling growth
Expanding the market size
There's nothing constant in the world, particularly in the tech universe. Either you fight the odds and push your way to growth and victory or start shrinking under your weight and perish. While retaining their present customer base, ISVs have to explore new segments that are ready to accept new players and try out new offerings.
ISVs should promote the development of new solutions to cater to different customer segments and test market readiness before investing heavily.
They should follow guided processes, workflows, and best practices to build new applications faster.
They must target new markets and industries using a proven system to manage the varied business models and channels.
Improving internal operations
For high returns, ISVs have to work on planning, strategy, development, production, and distribution. Besides using the latest tools and technologies, they should have performance KPIs in place that help them gauge the business health vis-à-vis the competition. While most firms have KPIs built into their workflows to identify performance glitches, processes bottlenecks, and areas of improvement, others can seek help of external agencies that specialize in it. Today, a large number of ISVs are partnering with firms that provide them with an assessment framework that projects an objective view of their position by comparing critical metrics with those of the market leaders. The consequences are faster time to market, easy performance monitoring, and an enhanced bottom line.
ISVs should work on the design thinking process by defining user needs, evaluating assumptions, and analyzing problems followed by prototyping and testing the products. This, in turn, delivers real value to customers through exceptional solutions.
It's important to focus on quality assurance and innovation to secure the approval of today's tech-savvy customers. While improving the quality and adding new features to existing solutions, user convenience and preferences should be the priorities. ISVs can resort to Quality Function Deployment (QFD) for translating customer requirements into functional designs.
There should be the automation of orders, billings, payments, configurations, etc. Automation of secondary tasks and processes allows the core team to focus on the critical areas.
Higher Customer Lifetime Value
All software firms must build trust and delight customers with value-added solutions. Product values should be highlighted and first-rate customer relations must be maintained using customer management tools. As technology experts, firms have to deliver not just what they want to but equip customers with the best solutions that result in customer satisfaction.
The quality of products and customer support determine the wallet share. ISVs must transcend beyond reactive support for enhancing customer experience.
Value-stream mapping and business model canvas are instrumental in boosting market share and securing customer loyalty. Efficient account management to understand client needs and pain points is critical to business growth. For exceptional sales, a key practice is the creation of a buyer persona based on customer information and surveys.
Effective go-to-market strategies are the results of understanding customer problems and addressing them adequately. CLV should be viewed in terms of the value delivered to customers and not as a sales metric.
Product diversification
Diversification is a defense against competition and a slow-growing market. It's imperative for ISVs to constantly add new upgrades and solutions to their mix. However, it has to be preceded by analyzing the demands and the cost to manufacture, deliver, and sell the solutions.
The diversification approach should be decided after analyzing the risks and chances of success. For this, metrics such as product attractiveness & cost to entry and better-off tests should be used.
The resources needed to diversify and plan a budget for the program should be assessed. The supply chain implications of the new products should also be considered.
For the diversification approach, firms can either upgrade their solutions and offerings, making the new versions more customer-oriented or offer entirely new solutions.
Focus on sales and marketing efforts
The efforts of the developers must be complemented proportionally by the sales and marketing teams. The value propositions of offerings must be highlighted and business models should be reinforced with appropriate pricing structures.
ISVs must determine the most effective channels for qualified leads. Search engine and social media marketing should drive communication and engagement with customers and prospects.
There should be an evaluation of the results of marketing activities. Cost analysis of taking the product to market should be accurate for setting the right marketing budget.
ISVs should resort to the use of strategic sales tools, marketing content, customer insights, and go-to-market services.
Now a few factors impeding the growth prospects of ISVs in 2020
Customers postponing purchases
Sales teams should avoid the one-size-fits-all approach and premature product pitching. The needs of the prospects should dictate how the pitch is delivered. They should create a sense of urgency by focusing on the client's areas of concern.
Financial crises, natural disasters, etc.
In the face of any crisis, all possible scenarios should be evaluated along with their effects on the ISV's business. The reduced capacity of customers to pay, the deflating asset prices, and their impact on the business should be quantified. Major variables including sales volume, prices, and variable costs must be considered while deciding future moves.
Shrinking margins/ profitability
The quicker the turnaround of solutions, the lower the overhead costs, which implies improved margins. To boost profitability further, manual and redundant processes should be automated or eliminated. Profits can also be increased by upselling and cross-selling, cutting low-margin clients and products, and investing in high-margin ones. For best results, there should be minimum system downtime, adherence to best practices, and use of strategies to thoroughly understand the end business goals of customers.
High labor costs
The best development methodologies should be chosen based on the project requirements and dynamics. Effective solutions can be created through cross-functional collaborations between developers and testers utilizing the appropriate practices for their context. Another option that ISVs can explore to be cost-efficient is the outsourcing of non-core activities and processes. Administrative processes should be streamlined to free up time for value-added tasks. There should be steps to enhance employee experience and skills.
Competition from new firms
ISVs must deploy an integrated strategy-through-execution approach to respond to the rapidly changing business environment. Investments in new products and services should be encouraged to sustain growth. Technologies like cloud should be monetized if the work scope permits. Business model shifts to subscription-based solutions can be highly profitable.
Over the years, the technology experts at Nalashaa have helped multiple ISVs to gain that competitive edge in the market. Our expertise in RPA, AI, ML, IoT, and the like has earned us a reputation of being a one-stop solution provider for varied ISVs consulting and service needs. Connect with us for a quick and insightful chat on your business worries and let our experts sort them out for you.